MySuper Central
MySuper is the new name for default workplace employer-paid superannuation. It's a big deal because MySuper products are on average much cheaper than old style super funds, are easier to understand and can perform better.
For those who want to read the background details, please click here.
---
How MySuper works
MySuper products have only one investment choice and one standard insurance choice. As they are less complex than regular super funds they are generally cheaper; normal super funds can cost up to 2% per year but MySuper products can be half price or even cheaper. The cheapest MySuper products can have fees as low as 0.6%.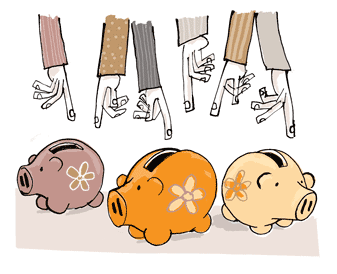 But there is some fine print:
MySuper products are only available through employers (ie they are workplace funds);
only MySuper products can be default funds on industrial awards; and
only MySuper products can accept default SG contributions paid by employers for their employees.
Employees who don't want to use their employer's default MySuper product should use the Super Choice provisions to choose another fund. For details about how Super Choice works, please click here.
---
How to compare MySuper products
MySuper products as simplified super funds still have the same primary job as regular super funds: earn good investment returns after fees so that by the time you retire you will have enough superannuation savings to live on, supplement your age pension or use to buy an ongoing retirement income stream.
So when looking for which MySuper fund to join, follow the normal steps in choosing any good super fund and choose one that:
is reputable that you know and trust;
has a proven investment track record for its default investment option;
charges only reasonable fees;
offers good value insurance; and
offers other useful features like good online account access and financial advice.
For more details about how compare MySuper funds, please click here.
Also check out the following links to other parts of the SelectingSuper website: